Soignee


"The most sophisticated fresh flower gift, sculptural and beautifully fragrant"


only £49.90
from $52.90

Boutique - Dramatic, tastefully textured, long-lasting, charming and perfectly presented boutique chic and exclusively available at iflorist.
from $40.90

Simply Beautiful - English elegance, sumptuous, textured, feminine and emotive - beautifully crafted flowers and simply beautiful bouquets.
from $52.90

Utterly Gorgeous - Romantic, flirtatious, beautifully designed, daringly different - inspirational flower coture from Laurence Llewelyn-Bowen.
Boutique: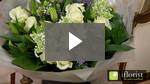 Exclusive Laurence Llewelyn-Bowen bouquets, available for next day delivery throughout the UK. "Utterly Gorgeous"; Romantic, flirtatious, beautifully designed, daringly different - inspirational flower coture. "Boutique"; Dramatic, tastefully textured, long-lasting, charming and perfectly presented boutique chic. "Simply Beautiful"; English elegance, sumptuous, textured, feminine and emotive - beautifully crafted flowers and simply beautiful bouquets.

Boutique: Boutique Flowers, Simply Beautiful Flowers, Utterly Gorgeous Flowers